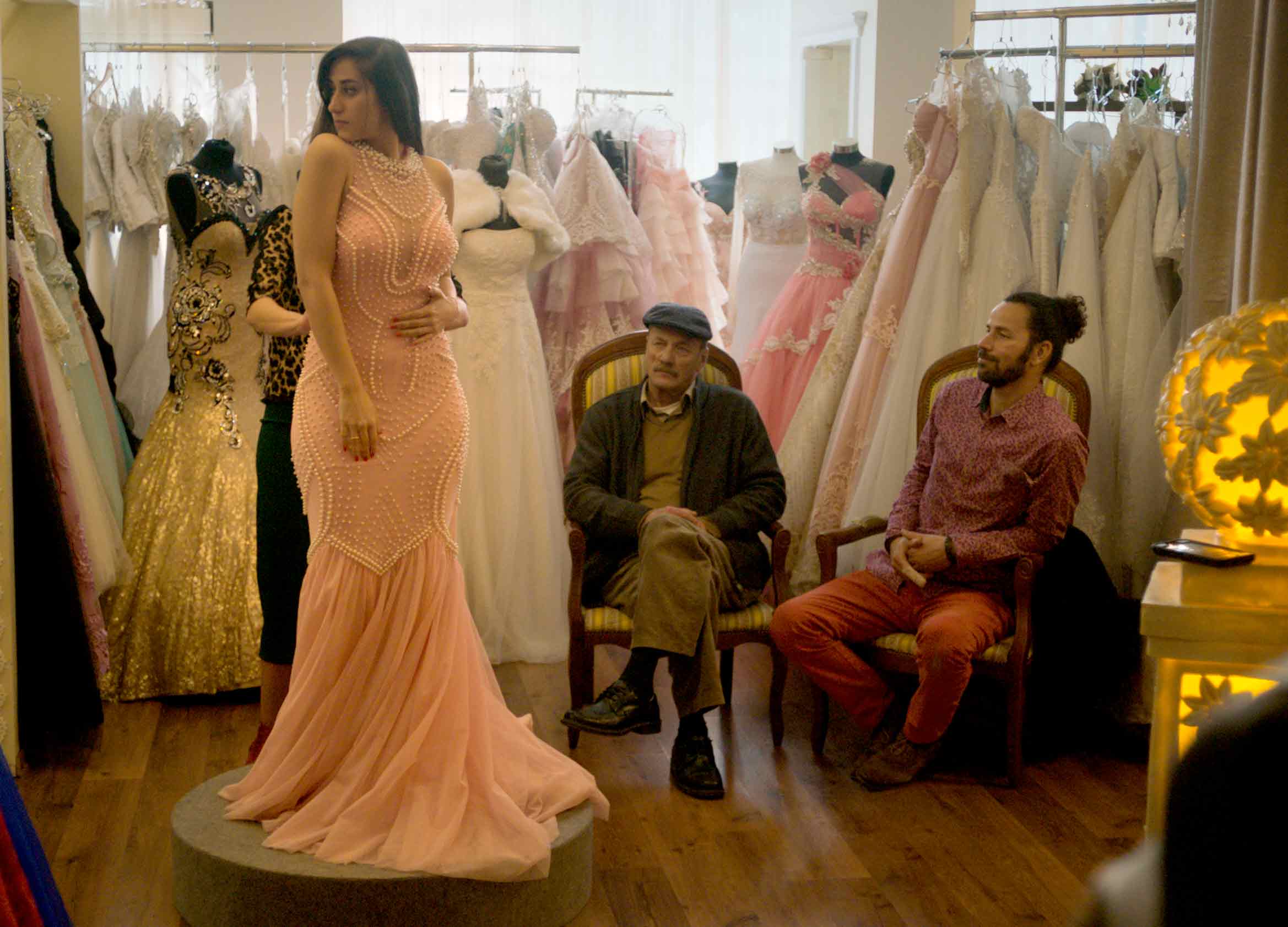 SORTIE FRANCE LE 14 FÉVRIER 2018
____________________________
PALESTINE'S OFFICIAL ENTRY TO THE 2018 ACADEMY AWARDS
FESTIVAL DE LOCARNO en compétition (Suisse 2017)
Don Quixote Award, Youth Jury Award et ISPEC Cinema Award
FESTIVAL INTERNATIONAL D'AMIENS 2017
Grand Prix et Prix du Jury
FESTIVAL CINEMED MONTPELLIER
Prix de la Jeunesse
LONDON BFI FILM FESTIVAL
Special Mention
MAR DEL PLATA
Golden Astor for Best Feature Film in the International Competition
Mohamad Bakri wins Best Actor
Argentine Film Critics Association Best Feature Film Award
and Best Feature Film SIGNIS Award
FILM FESTIVAL DE KERALA (India)
Prix du Meilleur Film
DUBAI INTERNATIONAL FILM FESTIVAL
Grand Prix du meilleur film, Prix du « meilleur acteur » pour Mohamad et Saleh Bakri
« Wajib » d'Annemarie Jacir a été choisi comme le candidat officiel de la Palestine pour le meilleur film de langue étrangère aux Oscars. Suite à l'accueil lors de sa première mondiale en compétition officielle à Locarno le mois dernier, où il a gagné trois prix indépendants, le Prix de FICC/IFFS, le Prix d'Environnement du Jury Jeunesse et la Récompense de Cinéma ISPEC.
Wajib met en scène des acteurs palestiniens renommés Mohammed Bakri et Saleh Bakri ensemble  pour la première fois. Mohammad Bakri a d'abord été découvert par Costa-Gavras dans « Hanna K ». Saleh Bakri, a participé aux  trois films dirigés par Jacir,  il joue le personnage de Shadi, jeune palestinien basé à Rome, qui retourne à Nazareth pour le mariage de sa soeur Amal (Maria Zreik).
Le comité de sélection de la Palestine, qui inclut des professionnels de l'industrie cinématographique palestinienne aussi bien que des officiels du ministère de culture du pays, a annoncé son choix mardi. Ceci est la troisième fois de Jacir représente son pays, en 2008 avec « le Sel de cette Mer, » nominé pour l'Oscar en langue étrangère, suivie par « When I saw you » en 2012.
« Wajib » a été produit par Phillistine films, en coproduction avec JBA Production, Cuidad Lunar, Metafora Productions, Klinker Film, Cactus, Ape*Bjorn, SchortCut et Snowglobe. Les pays de production sont la Palestine, la France,  la Colombie, l'Allemagne, la Norvège, le Qatar et les Émirats Arabes Unis.