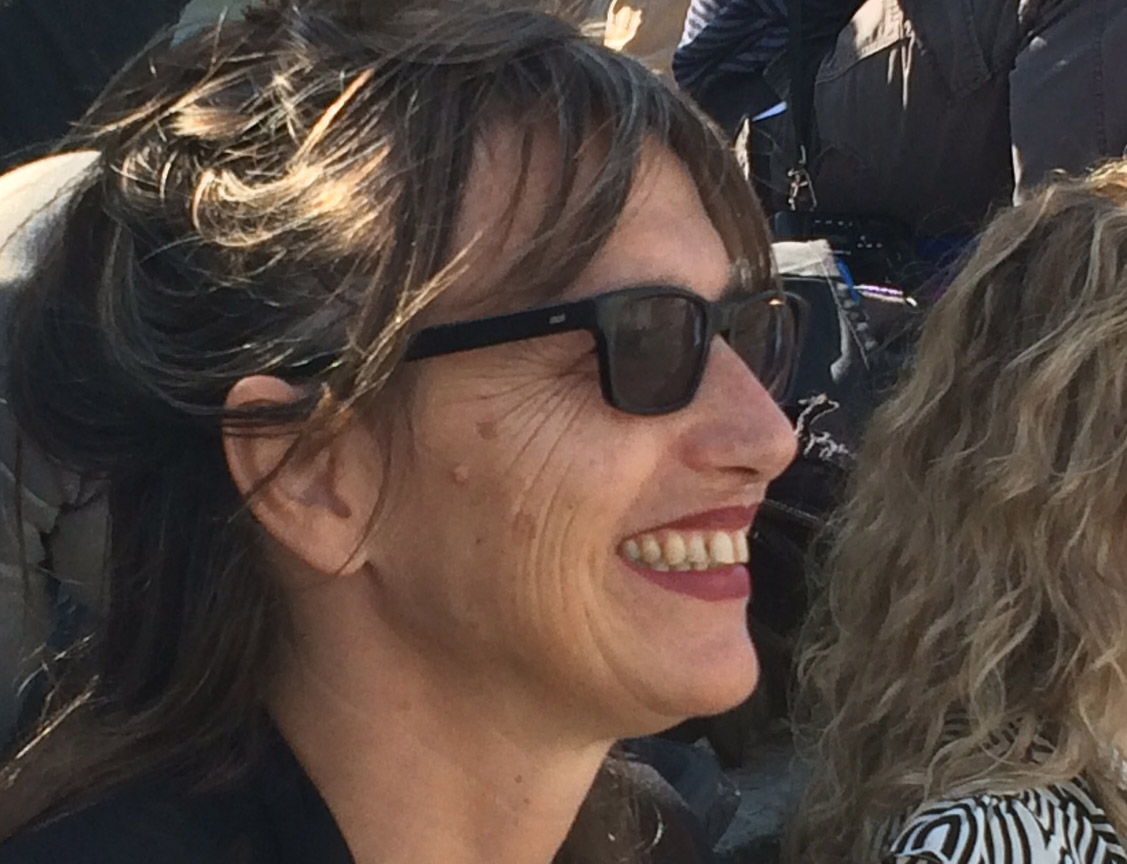 P
RODUCER

Marianne Dumoulin joined Jacques Bidou's company, JBA Production (Paris), in 1992. From line producer (APRIL CAPITAINS by Maria de Medeiros, LUMUMBA by Raoul Peck, A NIGHT AFTER THE WAR by Rithy Panh, FOOLS by Ramadan Suleman or HEY COUSIN and BAB EL OUED CITY by Merzak Allouache…), Marianne Dumoulin became producer in 1999. Since then she has produced or co-produced 22 feature films by filmmakers from 13 different countries, including 9 first films, all in co-production.
Her first production A PIECE OF SKY by Belgian filmmaker Bénédicte Liénard (Un Certain Regard Cannes 2002) is a story of friendship between two women trade unionists beautifully played by Severine Caneele; but also the first work of Palestinian filmmaker Annemarie Jacir SALT OF THIS SEA (Official Selection Cannes 2008) or the first film CORPO CELESTE by Italian director Alice Rohwacher (Directors' Fortnight Cannes 2011) ; as well as the first two works of the Chilean Fernando Guzzoni CARNE DE PERRO (Grand Prix New Director San Sebastian 2012) and JESUS (Competition San Sebastian 2016) and the Argentinian Pablo Agüero SALAMANDRA (Directors' Fortnight Cannes 2008) and EVA DOES NOT SLEEP (Competition San Sebastian 2015, 5 Condors in Argentina), but also FACE by the Taiwanese Tsai Ming-Liang (Competition Cannes 2009) and STRAY DOGS (Jury Prize Venice 2013), THE REPENTANT by Algerian filmmaker Merzak Allouache (Directors' Fortnight Cannes 2012) and THE ROOFTOPS (Competition Venice Festival 2013), the documentary CAIN'S CHILDREN by Hungarian filmmaker Marcell Gerö (San Sebastian 2014) and A RESPECTABLE FAMILY by Iranian filmmaker Massoud Bakhshi (Directors' Fortnight Cannes 2012), WAJIB by Annemarie Jacir (Locarno Competition 2017) and DONBASS (Prix de la mise en scène Un Certain Regard Cannes 2019) by Ukrainian director Sergei Loznitsa.
In 2020, YALDA A NIGHT FOR FORGIVENESS by Iranian director Massoud Bakhshi won the Grand Prix at Sundance followed by its selection at the Berlin Film Festival. In the same festival, in the Panorama section, the selection of SOW THE WIND by Italian director Danilo Caputo. September 2021, BABI YAR by Sergei Loznitsa (Ukraine) is in production, July 22 production of the short PLASTIC BAG by Than Lwin Oo (Myanmar), in November 22 the feature documentary THE FOLLOWERS OF THE REVOLUTION by Pedro Neves is in production and the first feature by the Congolese Dieudo Hamadi LITITI MBOKA is in development.
In addition, Marianne Dumoulin continues to produce documentaries including FUCKING SHEFFIELD by Kim Flitcroft, L'ÉNERGUMÈNE by Jean-Loïc Portron, SOWETO TIMES OF WARTH by a collective of young South African filmmakers… and participates in numerous workshops as a tutor.
EXPERTISE/TUTORAT 
La Cinéfabrique (école nationale supérieure de cinéma Lyon) 2018, 2019, 2020, 2021
Produire au Sud Agadir (Maroc) 2020 and 2021
Produire au Sud Kopro/PAS Kolkata (India) 2021
IESA (France) 2021
Myanmar Script Fund (Myanmar) 2017, 2018, 2019 and 2020
Eurodoc from 2002 to 2012 and from 2017 to 2019
Hypokhâgne Lycée Paul Valery (France) 2016-2017
MedFilmFactory (Tunisia) 2012, (Jordania) 2014-2017-2019
Coaching FC & SSA (Switzerland) 2012-2013
Docmed 2011, 2012, 2013
Master 2, Atelier de production DEMC (Paris) 2012
Grandes Écoles, métiers Producteur (Paris) 2011
Primi/MEDIA (Marseille) 2010
Les Etats Généraux Master Production Lussas (France) 2008
Femis (France) 2002, 2003, 2005 et 2010