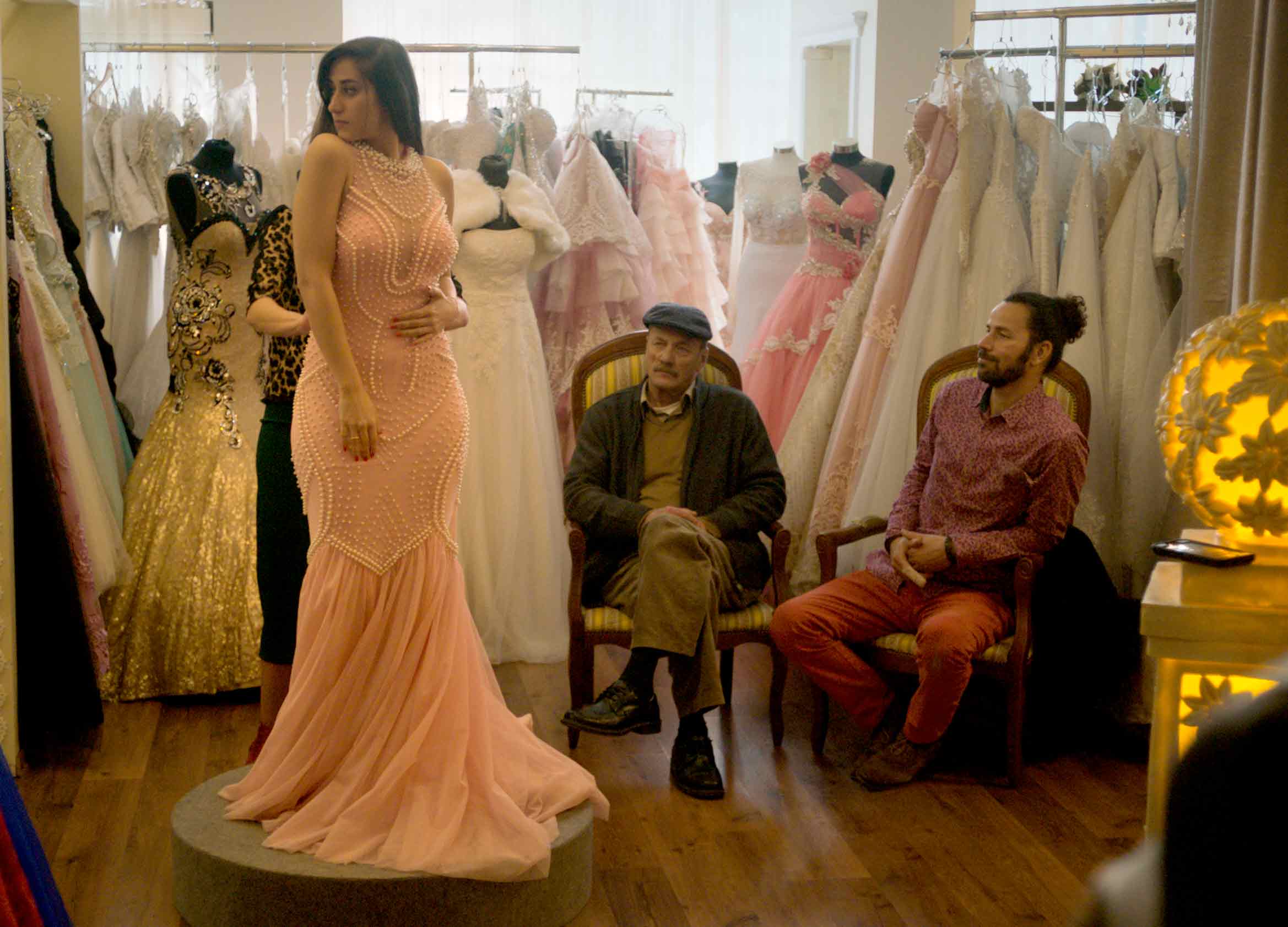 After LOCARNO, TORONTO, candidate for the BEST FOREIGN LANGUAGE FILM OSCAR.
Annemarie Jacir's "Wajib" (Duty) has been chosen as Palestine's official candidate for the best foreign language film Oscar. The film garnered buzz at its sold out world premiere in official competition at Locarno last month, where it won three independent prizes, the FICC/IFFS Prize, the Youth Jury Environment Prize, and the ISPEC Cinema Award.
Annemarie Jacir's third feature, Wajib, is a wry comedy following a divorced father and his estranged son amid wedding preparations in the run up to Christmas in Nazareth. Wajib pairs renowned Palestinian actors Mohammed Bakri and Saleh Bakri together in the leads roles in a feature for the first time. Mohammad Bakri was first discovered by Costa-Gavras when he was cast in "Hanna K". Saleh Bakri, who has appeared in all three films directed by Jacir, plays Rome-based Shadi, who returns to Nazareth after a period away for the wedding of his sister Amal (Maria Zreik).
Palestine's selection committee, which includes Palestinian film industry professionals as well as officials from the country's culture ministry, announced its choice on Tuesday. This is Jacir's third time representing her country, in 2008 her feature debut," Salt of this Sea," earned a foreign-language Oscar nomination, followed by "When I Saw You" in 2012.
"Wajib" was produced by Ossama Bawardi of Philistine Films, in co-production with JBA Production, Cuidad Lunar, Metafora Productions, Klinker Film, Cactus World Films, Ape&Bjorn, SchortCut Films, Snowglobe Film. Countries of Production are Palestine, France, Colombia, Germany, Norway, Qatar, and UAE.