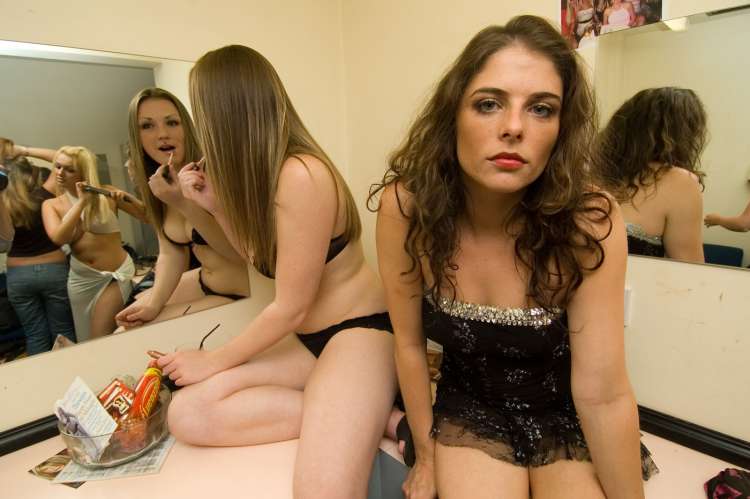 UNITED KINGDOM  •  75′
a film by KIM FLITCROFT
Fucking Sheffield » is a film from the dark underside of the old Steel City. Cassi is a Lap Dancer at the Blue Minx Gentlemans Club, but her dancing days are numbered. Cassi wants to be a singer. Mick is a junkie who has lost everything to his heroin habit, everything except his beloved Vespa scooter. Stevlor is a photographer on a mission to prove that Sheffield is filled with beautiful girls. Glen returns home to Sheffield after ten years in life's darkest places. There isn't a bridge that Glen hasn't burnt. With humour and tenderness the film follows these four characters as they face their crises and chase their dreams.
FESTIVALS
PRESS
HOW TO GET THE FILM
INTERNATIONAL SALES
The Party Sales • 9 rue Ambroise Thomas, 75009, Paris, FRANCE • tel : +‭+33 1 40 22 92 15‬
SALES FRANCE
The Party Sales
DISTRIBUTION commercial and no commercial
JBA Production • 16 rue Sainte Marthe 75010 Paris, France • tel : +33(0)1 48 04 84 60
DVD
family use
JBA Production • 16 rue Sainte Marthe 75010 Paris, France • tel : +33(0)1 48 04 84 60
institutional use
Adav • 41 rue des Envierges, 75020, Paris, FRANCE • tel : +33(0)1 43 49 10 02
VOD
•  •  •
LETTER OF AGREEMENT FOR FESTIVALS & DISTRIBUTION

 download the letter of agreement
ADDITIONAL IMAGES
EXTRACTS
CREDIT
author-director KIM FLITCROFT
producers JACQUES BIDOU, ALEX USBORNE
productions JBA PRODUCTION, ARTE FRANCE, PICTURE PALACE NORTH
editing MAUREEN MAZUREK
image KIM FLITCROFT
sound JEAN MALLET
year of production 2006
RPCA 111 849
all rights reserved
LANGUAGES
original version english – french subtitles