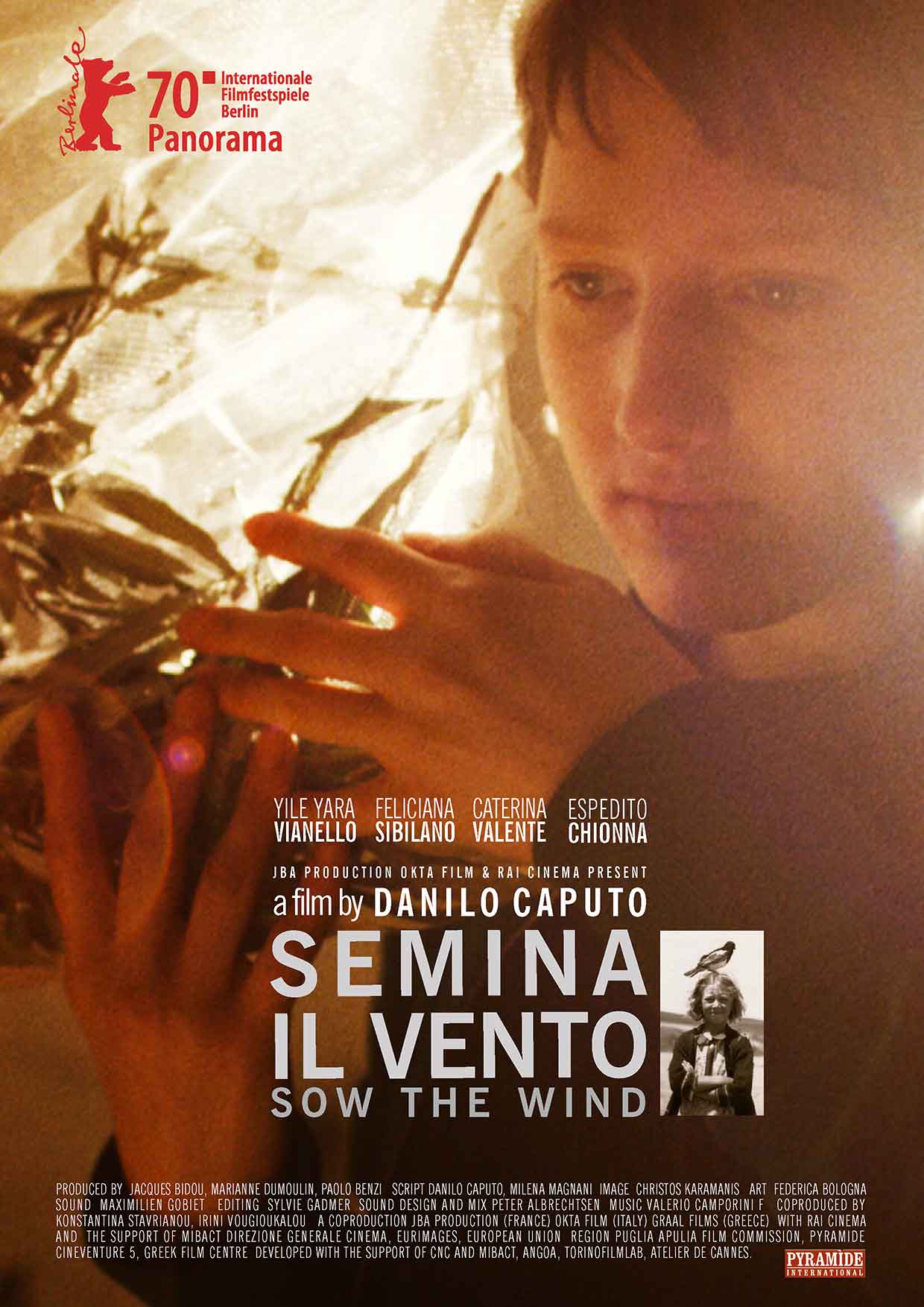 ITALY – 90′
a film by Danilo Caputo
Nica, 21, drops out of her university course in agronomics and returns home to Apulia in southern Italy after three years away. She finds her father deep in debt, a polluted, devastated region, and olive trees destroyed by a parasite. Everyone seems to have given up in the face of the vast ecological disaster, while her father is obsessed with uprooting the olive grove to make money from the land. Nica fights with all her might to save the ancient trees. But the pollution has also contaminated people's minds, and she will have to face unexpected obstacles…
Danilo Caputo
Born in 1984, Danilo Caputo grew up in a village near Taranto (Apulia, Italy). At 17, he left for the US where he studied classical music. Three years later, an arm injury forced him to quit music and move back to Europe.
Quite lost, he began studying philosophy hoping to find some answers, but he found cinema instead. In 2008 he wrote and directed his first short film (Polvere). Others shorts followed (Banduryst, Il Posto Fisso).
In 2011, he moved back to Apulia to shoot his first long feature La Mezza Stagione (Late Season),   without any budget, with non-professional actors and a tiny but happy crew. The film premiered in 2014 in Karlovy Vary and was selected in various international festivals.
Following that adventure, Danilo moved to Paris where he found work as a postman in the 15th arrondissement. At the same time, he started working on what would become Semina il Vento (Sow the Wind). Coproduced between Italy, France and Greece, the shooting took place in the rusty countryside surrounding Taranto, in that very part of Italy that Danilo has been trying to escape for almost two decades, quite unsuccessfully.
2008 – POLVERE – short film
2009 – BANDURYST – short film
2009 – IL POSTO FISSO – short film
2014 – LA MEZZA STAGIONE – feature film
2020 – SEMINA IL VENTO – feature film
TRAILER
FESTIVALS
ATELIER DE CANNES 2016
TURIN 2016 Torino Film Lab
BERLIN 2020 PANORAMA
VISUAL

 Télécharger le DOSSIER
HOW TO GET THE FILM
INTERNATIONAL SALES
PYRAMIDE INTERNATIONAL
32 rue de l'Echiquier 75010 Paris FRANCE /sales@pyamidefilms.com • tel : + 33 (0)1 42 96 02 20
SALES FRANCE
PYRAMIDE DISTRIBUTION
DISTRIBUTION commercial and not commercial
distribution@pyramidefilms.com • tel : + 33 (0)1 42 96 02 20
PYRAMIDE DISTRIBUTION
DVD
family use
institutional use
•  • •
VOD
•  •  •
LETTER OF AGREEMENT FOR FESTIVALS AND DISTRIBUTION
ADDITIONAL IMAGES
CREDIT
author director DANILO CAPUTO
producers MARIANNE DUMOULIN  JACQUES BIDOU  PAOLO BENZI  KONSTANTINA STAVRIANOU
productions  JBA PRODUCTION (France)  OKTA FILM (Italie)  GRAAL (Greece)
casting YILE YARA VIANELLO, FELICIANA SIBILANO, CATERINA VALENTE, ESPEDITO CHIONNA
image CHRISTOS KARAMANIS
editing SYLVIE GADMER
sound MAXIMILIEN GOBIET, PETER ALBRECHTSEN
music VALERIO CAMPORINI F.
production year 2020
formats DCP
versions: 90′ – vo ital stt eng & fr